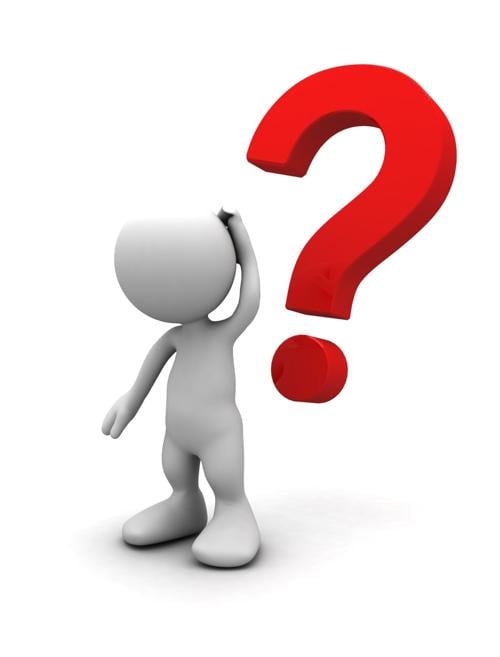 OK, so it was cute when you were little. I understand you didn't know much about the world back then. And I really do miss questions like 'what do ducks look after?' and 'can Avis help?'
But you are practically an adult now. Why do you need my help to decide what to do with the bowl you've been eating cereal from on the way to college in the car? Why, upon completing a task such as mashing potatoes, do you wave the masher at me and say 'what do I do with this?'
And why are you surprised when I respond, "I don't know, shove it up your bum if you like!'
I'd be really interested to hear from mums out there – how many questions do you think you get asked on average every day? 30, 40, 100? And how many of those questions could the delightful questioner (who we love with all of our hearts, don't we?) have figured out ALL BY THEMSELVES.
Now, I know I have created a rod for my own back by trying to be a patient, helpful parent who is always there for her children. Have I skewed too much towards the helpful direction and created a set of people who cannot think for themselves? Quite possibly.
There are some questions I am always happy to be asked, such as 'would you like the Hunter Valley Chardonnay or the Yarra Valley?' and 'what is the airspeed velocity of an unladen swallow?' (we love a bit of Python humour in our house). Also, 'what chores would you like me to do?' and 'can I carry that shopping for you?' Perhaps it's the novelty factor. I don't get asked them all that often.
I also get asked a lot of questions that Google could reasonably be expected to answer. My family have developed the idea (god knows how) that I know everything. To be fair, I may have promoted this idea by being a bit of a know-it-all. But kids, we have the Internet now! Actually, Mr August is the worst offender in the using-wife- as-search-engine department. He doesn't see why he should bother to google when I can just tell him the answer.
Not only do I now know all the answers, I shouldn't be expected to know and you shouldn't be adding to my mental load by asking me all these questions! Isn't it enough that I know all of your PIN numbers, the combination to your bike chain, the balance of your buss pass and when your next dental appointment is? I also know the whole family's birthdays, the amount left over in your bank account after all the bills have been paid that you can go out and have fun with, and what the meals for the next 7 days will be.
But there is a limit to how much available space there is in my brain. Please don't use up my available data with stupid questions like 'what do you want done with this spatula?' Or you may get a response you don't like!
I need quite a bit of bandwidth to accomplish the things I need to do every day. Working full time, managing the finances, the social activities and the care of a child with complex medical challenges takes up plenty of room in my head. I also like to take care of my mental health with exercise, meditation, reading and friends. Then there's things like writing, further education and voluntary community activities.
I will always have time for you when you really need me, sweet children of mine (I will be especially happy to allocate time to Guns N Roses karaoke). Your problems are my problems. I am simply asking that, before you ask me another question, ask yourself a few questions instead. Is this question important? Do I need the answer right now? Do I need to ask Mum or can I figure it out for myself? Has Mum just got home from work and her arms are full of groceries? And the most important one, will Mum tell me to shove it up my bum if I ask this question?
In short, when asking questions, please don't hesitate to hesitate.